FREE SHIPPING + FREE RETURNS
Hi, it looks like you're located in Canada.
Hi, please confirm your shipping country.
Let's make sure you're shopping on the right Navago site.

We know that with thousands of green beauty & wellness products available today it can get a little, well...overwhelming. So Sophie Uliano, the New York Times best-selling author of Gorgeously Green, contributing expert on Huffington Post, holistic nutritionist, and environmentalist-turned-glamorous-healthy-living-advocate is stepping up to guide you to some of her favorite natural, eco-conscious skincare products on Navago.
This month she offers her advice on how to pamper our complexion and skin during these colder months and what "good for both us and our planet" products we should include in our winter arsenal.
Here is what she had to say...
Winter Skincare Essentials
By Sophie Uliano
The art of winter skincare is simple, but bettered when layered (not unlike the sweaters we're clinging to this season). Caring for your skin in the face of bitter winds, dry air and seasonal sensitivities is so important, not just for general comfort, but to maintain that gorgeous glow you worked for over the summer!
This winter skincare playlist is designed to target some of the seasonal problem areas that plague me the most!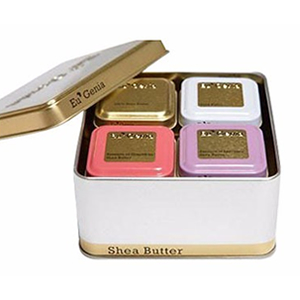 Shea butter is a winter wonder product - seriously. It's multi-purpose (heals cracked hands, lips, elbows ... you name it), and Eu'Genia is so lovely. It's incredibly easy to use (think of it as a whole-body balm), and is actually a 4-in-1, each tin containing a different scent. Seriously, no routine is complete without an all-purpose product like Eu'Genia.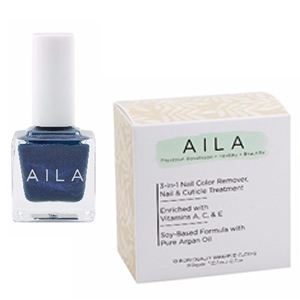 In the world of "green" nail care, AILA is a total unicorn. Not only are their colors totally chic, but they wear like their more toxic brethren. Right now, I'm in love with My 2 Jeffs - the blue-purple is definitely keeping my spirits up in the seasonal doldrums. Also, the 3-in-1 Nail Color Remover is, quite simply, awesome. Soy-based, infused with Pure Argan Oil, these individually wrapped cloths remove color without robbing your nails of their natural oils. This is a new "forever product" for me - I'll always have these beauties in my cabinet - they work, they're healthy, they're perfect.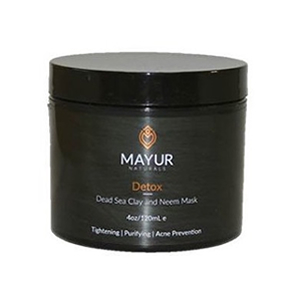 Every winter, without fail, I break out. Pimples adorn my chin and cheeks like I'm a teenager again. I think it's the drop in temperature paired with the use of the heater in my house - recycled air does nothing for your skin. When I tried the Detox Dead Sea Clay and Neem Mask by Mayur Naturals, I was totally surprised at the results. Overall, my skin had that freshly-facialed glow (without the massive price tag), and my "breakout" was nowhere to be seen just 24-hours later. The clay and neem oil pack a potent punch - remember to follow-up with a lovely serum to really nourish every layer of your skin.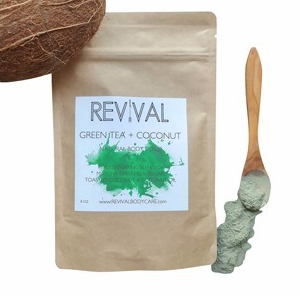 Don't forget the rest of your skin in the winter. Nothing's worse than itchy legs and arms under all those layers - so go for a scrub that will encourage cell turnover AND hydration. The Green Tea + Coconut Natural Body Scrub by Revival Bodycare is great. It's actually a powder, that you apply to damp skin for maximum exfoliation. I love that you let it sit for about 5 minutes after scrubbing to allow all the incredible ingredients to do their job. Plus, Matcha is a definite "go-to" for me!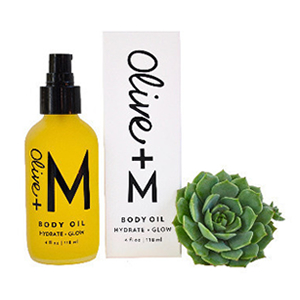 Follow-up all that scrubbing with a luxurious body oil. Trust me, a body oil is wonderful for winter skin because oils penetrate deep to nourish much longer than lotions, which tend to sit on the upper-most layer. This oil is heavenly, to put it lightly. Grapefruit, bergamot, and clary sage combine to make a delicate scent that absorbs quickly and really works. Apply to damp skin from head to toe.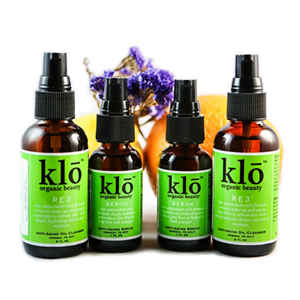 I'm new to Klo Organic Beauty, but recent converts sing loudest, right? I'm obsessed with both the RE3 oil cleanser and the serum. Oil cleansing is the perfect nighttime cleanser for anyone who wears makeup during the day - it's gentle enough to keep your skin soft, but strong enough to dissolve dirt, grime and makeup residue. And the Anti-Aging serum is the perfect Act II for your nighttime skincare routine. Just a few drops onto freshly cleansed skin and you're off to bed, ready to multi-task as you sleep and fight wrinkles!