Hi, it looks like you're located in the US.
Let's make sure you're shopping on the right Navago site.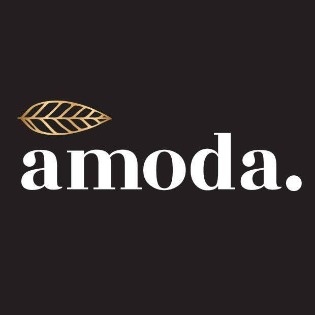 Amoda
Support Contact:
Email: twoo@amodatea.com
When Tegan Woo jumped head-first into entrepreneurship as the owner of Amoda Tea, it wasn't with dollar signs in her eyes. And she wasn't driven by a desire to decimate the competition or walk the red carpet. But she was thirsty. Tegan's love for tea and commitment to healthy, natural lifestyles, along with her creative and curious nature, led her to start a business where she can share her passion with others.

The folks at Amoda Tea may seem laid-back, but they're very serious about opening your eyes to the many delicious and healthy possibilities that accompany an appreciation for organic teas. Along with her team, Tegan spends her days exploring exciting new combinations of organic teas, herbs and matcha blends to create tasty combinations that promote wellness inside and out. She's confident that those who drink her organic teas regularly will experience positive health benefits that in some cases can actually reduce the need for traditional over-the-counter medicines.

Amoda's meaning, Woo says, is joy, peace and serenity, and she hopes that Amoda Tea can help nurture those qualities amongst tea lovers everywhere.