FREE SHIPPING ON MOST PRODUCTS + FREE RETURNS
Hi, it looks like you're located in the US.
Hi, please confirm your shipping country.
Let's make sure you're shopping on the right Navago site.
Slow Down! Why You Need To Know About Slow Beauty Now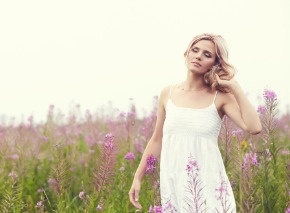 It's no secret we live in a world of overconsumption. Every industry has its culprits and the beauty industry is no exception. Beauty brands release new products constantly, encouraging consumers to buy more of what they already have. From 10-step skincare routines to products with short shelf-lives, 'fast beauty' has long been the name of the beauty game.
But not for long!There is a new shift away from the wasteful and expensive standard of fast beauty. Consumer trends show that the slow beauty movement is gaining traction. Here's what you need to know about the movement and why it's important to make it part of your own beauty routine.
What Is the Slow Beauty Movement?
Slow beauty is all about intention and care. How can you simplify your beauty routine and use only the products that you (and your skin) truly love?
Often you will see two different beauty products that target the same skin issue marketed as two separate skincare steps. For instance, a toner and serum that both diminish the appearance of congested pores. Ask yourself if both products are necessary or if you could go with one instead.
Slowing down your beauty routine isn't just about the body, it also takes into account the mind and spirit. Taking care of your skin is an opportunity to be present with yourself and your environment.
Each time you treat your skin you are engaging in a ritual. This ritual is a reflection of how you feel about yourself. You can reconnect to your spirit by mindfully taking care of your skin.
Why Slow is Beautiful
Carefully selecting products and streamlining your routine allows your skin to reap the full benefits of each product. On the other hand, exposing your skin to many different products can lead to skin reactions and sensitivities.
Find the few products that you and your skin respond to the best, and stick with them. It's better to have three products to indulge in than 15 products that don't serve you well -- skin, body, and mind.
Slow beauty not only benefits your skin, it also contributes to a healthy planet. Fast beauty is a major cause of waste because of excessive packaging and short shelf-life. A conscious beauty routine includes products that have the lowest environmental impact possible, like eco-friendly beauty products which utilize sustainably sourced ingredients and packaging.
How to Use Slow Cosmetics
Think a minimalist routine sounds a bit restrictive? It doesn't have to be! Chances are you already have a few products that fit into this mindful beauty movement.
- Multi-use products are a great way to start. For skincare, look for high-quality oils or balms with a variety of uses. Use these products as a makeup remover, cleanser, and moisturizer. The experience of holding a warm washcloth over your face to remove the oil is downright heavenly.
- Facial mists double as makeup setting spray, room spray, or body fragrance.
- For makeup, choose multi-use products, like creams and sticks, that can be used on cheeks, lips, and eyes.
Slow beauty can benefit the body, mind, and spirit. Decluttering your possessions helps to declutter your mind. So why not declutter your beauty routine?