FREE SHIPPING + FREE RETURNS
Hi, it looks like you're located in Canada.
Hi, please confirm your shipping country.
Let's make sure you're shopping on the right Navago site.
Beauty 101: Natural vs Organic. Beware the Differences!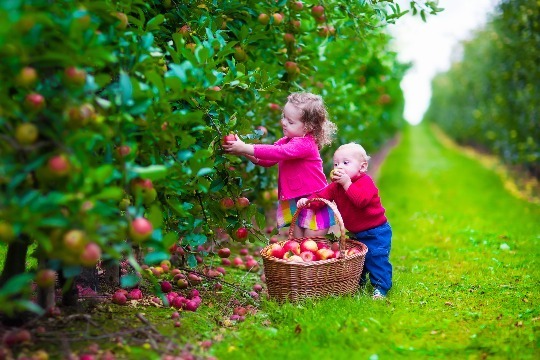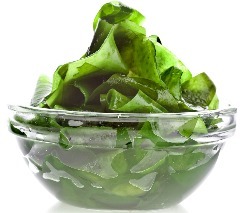 We are all more cautious today about what we put in our bodies than were previous generations. We read labels religiously to determine the fat, sodium and calories contained in our favorite foods. But have you ever read the contents on a bottle of nail polish, face cream or mascara? Too often, the ingredients list consists of chemicals whose names are impossible to pronounce and frightening to consider putting anywhere near our bodies, let alone on our faces.
Unfortunately, unlike Europe, in the US there are no definitive standards for cosmetic and skin care lines that will help guide us to good, healthy products that are clean, beneficial and not harmful to ourselves or our environment.
At Navago, we understand that you should be knowledgeable about skin care ingredients and present this overview to help you make the right choices.
What is Natural Skincare?
It's plain and simple. Any company may call their products 'natural'. There is no government or agency oversight, no laws or regulations that cover the definition of the word 'natural' when used on product packaging.
Take for example, the toxic chemical sodium laureth sulfate which is used in shampoos and soaps to create lather. Derived from coconuts, it bears no resemblance to its original incarnation, by the time it appears on the label of a bottle of shampoo.
The term 'natural' on a product can be used as a marketing tool and may not be a reliable depiction of the production methods or the toxicity levels of its ingredients.
However, the opposite may also be true. Products marked as 'natural' may be manufactured using unprocessed, good-for-you materials. The natural label may indicate that the ingredients are not harmful to you or the planet and that they may not be genetically modified or altered in some way from their original state.
When making the decision to choose a 'natural' solution, it's imperative to read the ingredients carefully so that you know precisely what's in your skin or body care product.
What are Organic Products?
To be recognized 'organic', a company must have their products scrutinized and then approved by a governing body or agency. The US Department of Agriculture's National Organic Program (NOP) endorses items destined for consumption by humans, that is food and beverages. Included in this category are some sunscreens and other items produced for the personal care industry but these cover only those ingredients that are 'food-grade'.
The USDA's NOP is responsible for certifying that 95% of any food item that carries the 'organic' label must be organically produced. This means that the ingredients were grown and processed without the use of pesticides, fertilizers, GMOs and a very long list of banned chemicals.
The NOP is also in the process of developing a regulation that would mandate an amount of 70% organic components in beauty products in order to meet the organic designation, but it is not yet law. Skincare and cosmetics manufacturers may use the USDA organic label if their products fall within the terms of the USDA's NOP.
There are a number of trade organizations that represent farmers and producers like The Organic Trade Association who are working to create standards and guidelines across consumer categories.
At the moment there is no stipulation for the quantity of allowable, 'certified organic' ingredients in personal care items. Retailers like Whole Foods have their own requirements for the organic contents of cosmetics and skin care, and have lobbied the FDA to establish industry-wide regulations.
The Navago Way
We know that our Indie beauty vendors are committed to the quality and purity of the ingredients in the skin care and cosmetics that they produce. All of the items curated and promoted on the Navago marketplace are made using ingredients that are simple, clean and pure.
We scrutinize our vendors, their processes and their products extensively before we present them to you on our site. We're thrilled that many of the products carried on the Navago marketplace carry an 'organic' label. In fact, all of our brands are required to include the entire ingredients list for each of their products and we specifically ask them to call out any that are 'certified organic' so that we can point these out to you.
None of the products that we promote contain elements that are either toxic or suspected of it, either to the environment or when absorbed through our skin.
At Navago, we're dedicated to your good health and we ensure that the products in our marketplace are made with attention to your welfare and to the future of our planet.
Together with our vendors, we are committed to your wellbeing, sensitive to the needs of our planet and take care to select only the best and finest products to bring to market.