FREE SHIPPING + FREE RETURNS
Hi, it looks like you're located in Canada.
Hi, please confirm your shipping country.
Let's make sure you're shopping on the right Navago site.
The All Natural Feminine Hygiene Solution: An Interview with Honey Pot Founder Beatrice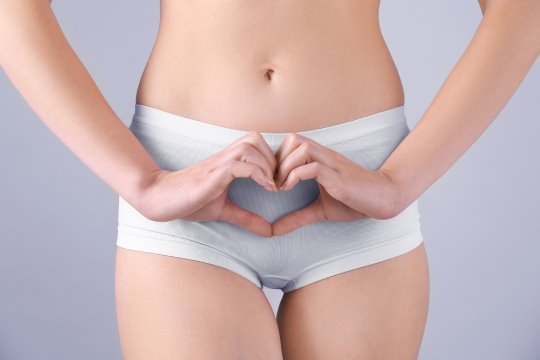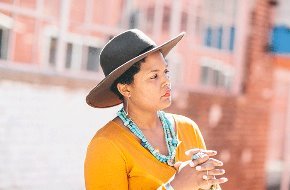 Honey Pot creator Beatrice believes that a woman's health begins with a healthy vagina. And her line of natural feminine care products are specifically designed to promote just that – good vaginal health.
If you're not concerned about using chemicals in this sensitive area, you should be. The Honey Pot Company has a range of natural products - from sprays to washes and feminine pads - that will address your feminine hygiene needs.
So avoid all the harsh, nasty chemicals in most of these products in over-the-counter, feminine hygiene aisle. And keep reading to learn about Beatrice's journey and how Honey Pot products can naturally maintain feminine hygiene.
Navago: What did you do before Honey Pot?
Beatrice: I actually started in Healthcare right out of high school, working as a pharmacy technician for 8 years. After that I went to work for Whole Foods, which was the exact opposite! It was about being non-toxic rather than toxic. And I was setting up Honey Pot at the same time. I eventually left that corporate world, and now I run my own business full time.
Navago: What was your inspiration for starting Honey Pot?
Beatrice: I suffered with a bacterial vaginosis infection for seven months back in 2012. I was in this cycle where I would get an infection and it would go away and then come back. And it was just crazy, so I tried a whole bunch of natural remedies. Then, I kind of put a lot of those natural remedies together into one magic potion and they worked, like magic! Within a couple of days, no more odor, no more sensitivity, no more issues. And that's when I knew - if I could do this for myself, then I could very probably help other women do the same thing.
Navago: Why do you believe that feminine hygiene is so important?
Beatrice: Feminine hygiene is vital. Women have to be comfortable in order for their day and their life to go right. If a woman's vagina isn't right, it's as if nothing is right in the world. So it's important for me to make products for women that they actually need, that actually work, and that I can stand behind. My products don't make you smell like orange blossoms. They don't do anything outside of making sure your pH balances are in check and that everything is in order, so you can go about your day feeling fresh, clean and comfortable.
Navago: It sounds like female empowerment is an important part of why you started Honey Pot. Why is that?
Beatrice: Feminine empowerment is everything to me because I'm a woman. I run a business and women in business aren't always taken seriously. My goal with Honey Pot is to empower women to respect their bodies. To use menstrual products that aren't full of chlorine, bleach and other toxic chemicals. I want women to know that they can take care of themselves, naturally. They don't have to rely on all those harsh and harmful chemicals to get them where they need to be.
Navago: Why did you call the company Honey Pot?
Beatrice: You know when you're driving down the street and you see those band posters stapled to electricity company poles? Well, I was driving down the street and trying to work out the name of my company. I looked over at a telephone pole and the name of the band was the Honey Pot Band. I was like: "Oh, my gosh! That's the name of my company!" It was just amazing.
Navago: Are people aware of natural feminine care options or do you have to do a lot of educating?
Beatrice: These days the feminine hygiene market is on the rise. When you have Ingrid L. Nelson interviewing President Obama about a tampon tax, it really shows that women are much more empowered and aware. I just feel like women are starting to take their bodies back and learning to respect their physical beings. And along with that respect, there's an increased awareness about feminine hygiene. And that's why this field is having such a boom at the moment.
Navago: What are the biggest challenges or struggles you have had building the business?
Beatrice: I think in the beginning my biggest challenge was making sure that I had a company and a product that was viable. And from there it was everything else – getting into Whole Foods, fulfilling my big Target order, raising money for the company, and trying to figure out how to 'rob Peter to pay Paul'. It's all hard work. But the difficult parts are what make what you're doing so dope. Reflecting the uphill battles reminds you that you can do it. It all goes back to the feminine empowerment idea. Knowing that you can be stretched, when you didn't know you could stretch that far, it just makes you better.
Navago: What are some of your most popular products?
Beatrice: Our most popular products are our Sensitive Feminine Washes. We make three washes: Sensitive, Normal and Mummy-to-Be. And our Normal Wipes have been the most popular to date.
Navago: What type of feedback do you get from your customers?
Beatrice: If you look on our website you'll see that all of our products have great reviews. Women LOVE our products! They love how clean they are, they love how they feel, and they love how fresh they stay all day. They just love everything about us, to be honest.
Check out Honey Pot's great line of feminine washes, and her new line of feminine pads, here.