FREE SHIPPING + FREE RETURNS
Hi, it looks like you're located in Canada.
Hi, please confirm your shipping country.
Let's make sure you're shopping on the right Navago site.
Indoor Workout Tips for a Healthy Mind, Body, and Spirit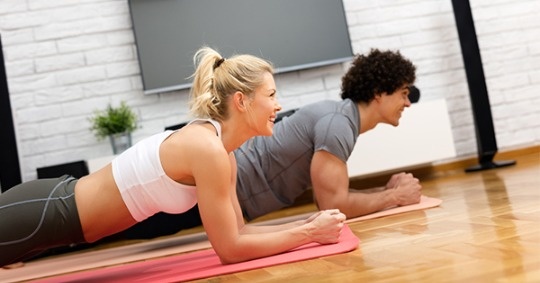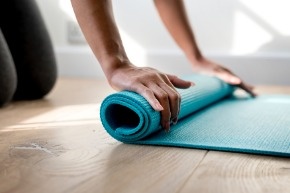 At this point in the season, it can become difficult to maintain a healthy lifestyle and not cave in to the winter blues. One effective way to buoy your spirits and stay fit is to keep moving. And since the weather is cold and wet for at least a little while longer, indoor workouts are where it's at.
Not only does consistent exercise keep the body fit, it's important for our overall wellbeing. Working out regularly, along with a healthy diet and plenty of sleep, increases feelings of energy, boosts the mood, and wards off stress. These are all important factors in a healthy lifestyle.
While eating and sleep go hand-in-hand with winter hibernation, working out can move to the bottom of the list when we're short on sunshine and outdoor time. Even driving to the gym can be a hassle when there's snow on the ground.
It's not just about looking good, though that's a definite bonus to working out. Studies show that physical fitness relates to better overall health, both physical and mental. Aerobic exercise performed at least three times per week has been shown to lessen feelings of depression, which can be intensified during the winter because of seasonal affective disorder.
Check out our favorite ways to stay in shape and keep moving through the chilly months.
5 Indoor Workout Tips for Overall Wellbeing
1. Nothing beats a yoga practice for producing lean, toned muscles and a zenned out mind. Another advantage to doing yoga is that it can be done almost anywhere. Lay a yoga mat out in your living room for early morning sun salutations. Kids love yoga too, so no need for a sitter or waiting until nap time to work out. Neighborhood websites and your local paper are great resources for locating an in-home group practice nearby.
2. Cardio is a must for healthy living and wellbeing. No access to a treadmill? No problem. Kickboxing and cardio dance are fun, burn calories, and will boost your spirit. Check out YouTube for indoor cardio workout videos and shoot for 2 1/2 - 5 hours of moderate intensity or 1 1/4 - 2 1/2 hours of vigorous intensity cardio each week.
3. Investing in exercise equipment, like a mini trampoline or dumbbells, will pay off big time when made part of your regular workout routine. Leave them out where they are visible as ways to boost motivation (no one likes dusty workout equipment). Remember, home workout tools don't have to be pricey. A jump rope or even the staircase provide excellent ways to get in some cardio.
4. Set goals to stay on track. Maybe it's holding a plank position for five minutes, sitting in 'chair pose' for a little longer each practice, or adding fifteen minutes to your dance routine. There are many Facebook groups and online challenges that help to motivate and will provide a group feel. Or find a fitness buddy and check in post-workout.
5. Don't forget to rest. Taking days off, practicing restorative tai chi or meditation all offer ways to reward good behavior, settle the mind, and allow muscles to restore and repair.
Here's to seeing winter through to spring with a new workout. No better time than the present to get started!