FREE SHIPPING + FREE RETURNS
Hi, it looks like you're located in Canada.
Hi, please confirm your shipping country.
Let's make sure you're shopping on the right Navago site.
Intimate Skincare: A Chat with Rosebud Woman Founder & CEO Christine Mason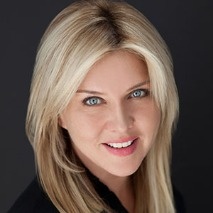 Navago: Our Navago community is passionate about healthy lifestyles, so I know they'd be interested in the journey that saw you found Rosebud Woman.
Christine: Well, I love women, and plants and sensuality, so Rosebud Woman feels like a natural extension of those things. I've been through a lot of phases in my life: tech CEO, yoga and tantra teacher, and most of all, mother. I have 6 grown children (and now a grandchild!).
My own mother died when I was young, and I was raised primarily by my Father who was a very analytical, linear man, a very 'yang' man and I copied him- going to business school and mastering traditional masculine values.
By my mid-thirties I found that I was increasingly pulled to the more 'yin' side of things – receptivity, harmony, creativity and passion, areas that I had been neglecting.
Navago: And where did that lead you?
Christine: From that point I was drawn to yoga, dance, meditation and re-connecting with the Earth. I started a 'vision quest', to recalibrate my life. During that time it became clear that my purpose on Earth was to work toward less suffering, and more joy. Everything I've done since has met those criteria.
I started investigating the questions of "why are we lonely, disconnected, violent?" and writing books on those topics. I discovered that so much suffering is connected to 'shame', 'lack of transparency' and 'repression'. For women, this is also tied to body denial - trying to fit into a preconceived idea of what is beautiful - or being uninformed on vital aspects of their intimate lives, as well as questions on sexuality and reproduction.
In my tech work, I came across a company that was manufacturing an expensive device for feminine arousal. To me, knowing what I know about lifestyle, plants, herbs, how our thoughts influence our arousal, I felt that 90% of the challenges women were reporting could be addressed with natural ingredients, and guidance on lifestyle changes. I was already making my own creams and potions at home, and this seemed like a natural next step.
And so it was by combining this obvious need for women, with my desire to increase transparency and reduce the shame around discussing their sensual and intimate lives, especially the greater vulvar and vaginal area that Rosebud emerged.
Navago: Can you tell us a bit about why you chose to create these products with these specific ingredients?
Christine: When I started, I commissioned a large study, asking women to convey the biggest complaints about their intimate skin. They reported concerns around lack of moisture (dryness), skin density/tissue thinning, lack of resilience in the skin, itching/swelling/irritation, and concerns around scent and the perception of cleanliness. We also looked at various age groups to find commonality - were needs different before and after menopause, and/or before and after childbearing?
So we created intimate skincare products that solved these issues. Our chemist formulated products that wouldn't harm the health of the women using them.
Navago: As a woman I must say I can relate to your mission…
Christine: Our mission includes not only the physical aspects of care and healing but also working toward education, motivation, self-love, affirmation and reverence, and creating a more just world around women's intimate health.
Navago: We understand that you recently won an award! Congrats! Can you tell us what it was for and its significance for you?
Christine: Yes! We won the 'Consumer Favorite' Award at 'Indie Beauty' in Los Angeles in January - it's great reinforcement for our brand! We try to be easy and approachable at these events, welcoming women into dialogue, and ensuring people are comfortable.
Navago: What do your products mean to your customers? What kind of feedback have you received?
Christine: It's been phenomenal! The most surprising thing was hearing from women over-50, and many in their late 60's and into their 70's, on how 'Honor' feels on their body. They told us they found relief and comfort from irritation, after using our 'Soothe' product- which is being used by men, too, and women who have eczema, even on their non-intimate parts, like their eyelids! Women who use our 'Arouse' Serum have told us that they are having 'the best sex, ever'!
Navago: And how has this guided your self-care products?
Christine: We are committed to normalizing products for the vulvar and vaginal area. We have to show women how to love their bodies, how to revere their physical selves.
In the future, we see this category becoming more personalized, more specific to different demographics and times in women's lives.
Navago: This category of products can make people uncomfortable. What are you doing to help women recognize that paying attention to, and caring for their most intimate areas is not something to cause shame or embarrassment?
Christine: We see that there's an enormous opportunity to encourage self-love, which is a precursor, in our minds, to a loving cultural system. We view our role as mapping new archetypes of a woman's sensual, sexual and reproductive lifecycles, leading and organizing communities to engage with women, both young and older, and continuing to expand the category and its reach to women all over the world.