FREE SHIPPING + FREE RETURNS
Hi, it looks like you're located in Canada.
Hi, please confirm your shipping country.
Let's make sure you're shopping on the right Navago site.
Mineral Mask & Enriched Balm Concentrate Facial Treatment
This item is currently not available. Please check back later.
Get ready for a more perfect and flawless complexion! It all started with Dr. Brei commencing on a mineral journey after struggling with her own skin concerns. From her meticulous research into science and nature, NuVsio was born. At NuVsio, we target multiple skin issues by addressing the underlying skin health concerns, without the need for multiple products. By protecting and supporting the skinís essential microbiome, NuVsio is able to provide multiple benefits that other products just cannot accomplish. With just 2 steps, your skin texture is visibly improved, transformed, healthier & radiant, naturally.

120 ml Purifying Mineral Mask: The formula is enriched with a proprietary blend of natural active minerals from ancient mountains and sea beds that heal and rejuvenate skin texture by normalizing skinís pH to protect skinís natural barrier function, absorbing excess oil and removing impurities. The skin is left feeling refreshed, smooth and radiant.

ďItís a skin-balancing mineral treatment that soothes and hydrates dry areas and calms oil glands and oily skin. It also draws out toxins and stimulates circulation all over. My face feels so refreshed and balanced after rinsingónever dried out. Plus, itís cruelty-free, vegan, and infused with organic oils. Basically, itís the everything mask.Ē BYRDIE

35 ml Mineral Enriched Balm Concentrate: This potent botanical infusion containing a proprietary blend of ancient minerals creates Ďsecond skiní film barrier that repairs the skin from within, blurring fine lines and supporting cell renewal. The active formula contains a special blend of Detoxifying Minerals, Organic Oils, as well as vitamin E complex that help to protect and strengthen the natural barrier.

ďIts like a trip to the spa, each and every moment you can. Detoxifying Minerals, Pomegranate Seed, Argan Oils and so much more go to work, deeply and sincerely. ď FASHION AFFAIR MAGAZINE
SIZE
35 ml Purifying Mineral Mask
120 ml Mineral Enriched Balm Concentrate

INGREDIENTS

Purifying Mineral Mask: Aqua**, Kaolin**, Solum Diatomeae**, Hectorite**, Nepheline Syenite**, Calcium Silicate, Silica (Amorphous), Lavandula Angustifolia (Lavender) Oil*, Citrus Medica Limonum (Lemon) Peel Oil*, Citrus Aurantium Amara (Bitter Orange) Oil*, Mentha Piperita (Peppermint) Oil*. *Certified Organic **Naturally Sourced

Mineral Enriched Balm Concentrate: Simmondsia Chinensis (Jojoba) Seed Oil*, Silica (Amorphous), Argania Spinosa (Argan) Nut Oil*, Silica (Amorphous Precipitated), Punica Granatum (Pomegranate) Seed Oil*, Tocopherol (D-Alpha, Beta, Gamma, Delta)**, Calcium Silicate, Nepheline Syenite**, Citrus Aurantium Bergamia (Bergamot) Fruit Oil*, Citrus Medica Limonum (Lemon) Peel Oil*, Citrus Aurantium Amara (Bitter Orange) Oil*, Mentha Piperita (Peppermint) Oil*. *Certified Organic **Naturally Sourced
" frameborder="0" allowfullscreen>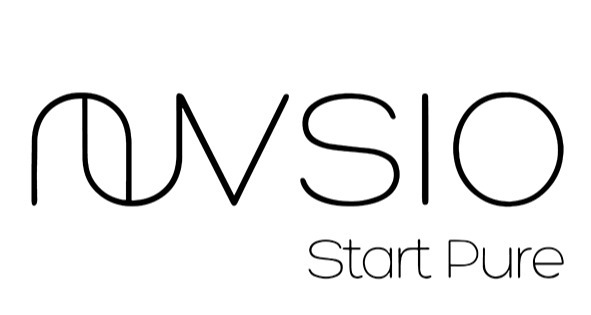 Support Contact:
Email: info@nuvsio.com