FREE SHIPPING + FREE RETURNS
Hi, it looks like you're located in Canada.
Hi, please confirm your shipping country.
Let's make sure you're shopping on the right Navago site.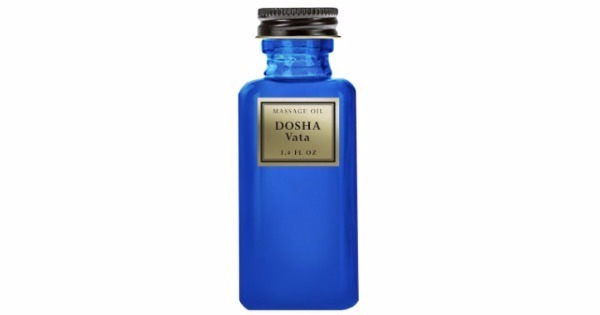 Dosha Vata Ayurvedic Massage Oil
This item is currently not available. Please check back later.
Traditional Indian massage promotes relaxation, enhances circulation, and helps the body to eliminate toxins. When adopted as part of a daily practice, this custom formulated ayurvedic massage oil by Bios Apothecary helps to stabilize aggravated or dominant vata dosha.

Ayurvedic remedy
Customized formulation balances the constitution
Stabilizes aggravated or dominant vata dosha
Promotes relaxation, enhances circulation, and helps body to eliminate toxins
Collectible vintage cobalt glass apothecary bottle

INDICATIONS

Abhyanga- traditional ayurvedic massage- involves anointing the body with large amounts of warm, premedicated herbal oils, tailored for the specific individuals constitution (prakriti). Itís best incorporated as a daily routine, performed before bathing in the morning to facilitate the release of toxins and impurities accumulated from night before. This technique improves circulation, stimulates internal organs and nerve endings, lubricates skin and joints, tones muscles and tissues, increases stamina, benefits sleep patterns, and facilitates the trans-dermal absorption of healing qualities of infused herbal oil.

DIRECTIONS

Warm the ayurvedic massage oil on the stove and distribute over the body using light pressure on sensitive areas. Concentrate on nerve endings, such as the feet and palms. Use circular motions on the joints and head and long strokes on the arms and legs.


SIZE
3.4 fl oz

INGREDIENTS

Sesamum Indicum (Sesame) Seed Oil, Olibanum (Frankincense) Oil, Ocimum Basillicum (Basil) Oil, Vanilla Planifolia Fruit, Pinus (Pine) Sylvestris Leaf Oil

SPECIFICATIONS

Shipping Weight: 11 ounces
Net Weight: 3.6 ounces
Bottle Dimensions: 1-3/4 x 1-3/4 x 4-3/8 Inches
Bottle Volume: 3.4 fluid ounces
Bottle Type: Recycled glass cobalt apothecary bottle with metal foil closure
Shelf Life: 1 year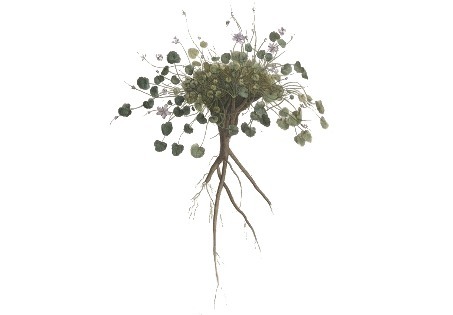 Support Contact:
Email: info@biosapothecary.com