FREE SHIPPING + FREE RETURNS
Hi, it looks like you're located in Canada.
Let's make sure you're shopping on the right Navago site.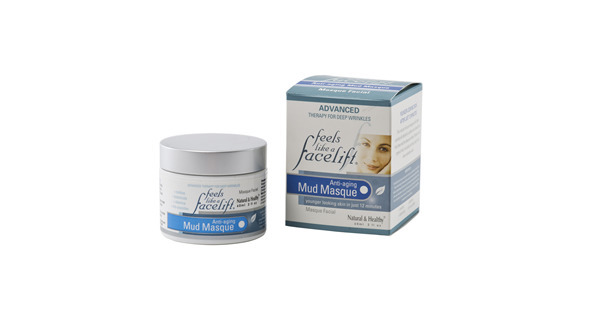 Feels Like a Facelift Anti-Aging Mud Masque - 2 oz
This item is currently not available. Please check back later.
This new Herbal Glo mud mask contains Canadian Glacial Mud from the Pacific Northwest coast in Northern British Columbia. Rich in minerals, such as Silicon, Aluminum, Iron, Magnesium and much more. So natural the mud could be used right out of the ground. The clay attracts positively charged bacteria so it detoxifies the skin. Effective in removing dead skin cells as well as old make-up from pores. This natural miracle mask will clean, exfoliate, detoxify, rejuvenate, revitalize to soften and smooth out lines and deep wrinkles. Works on all types of skin including normal, oily, dry and even sensitive & troubled skin. You will see results after the very first application.

SIZE
2 fl oz / 60 ml

INGREDIENTS

Canadian Glacial Clay, Zea Mays (Corn Starch), Purified Water, Hydrolysed Oat Flour, Simmondsia Chinenis (Jojoba Seed Oil), Macrosystis Pyrifers (Kelp) Extract, Polysorbate 20, Hyaluronic Acid, Roobis Extract (Aspalathus Linearis), Aloe Vera, Shea Butter, Coenzyme Q10, Green Tea, Alpha Lipoic Acid, Ascorbic Acid, Tocopheryl Acetate (Vitamin E), Hexapeptide-3, Palmitoyl Oligopeptide, Pentapeptide, Phenoxyethanol.
Support Contact:
Email: segal@herbalglo.com