FREE SHIPPING + FREE RETURNS
Hi, it looks like you're located in Canada.
Let's make sure you're shopping on the right Navago site.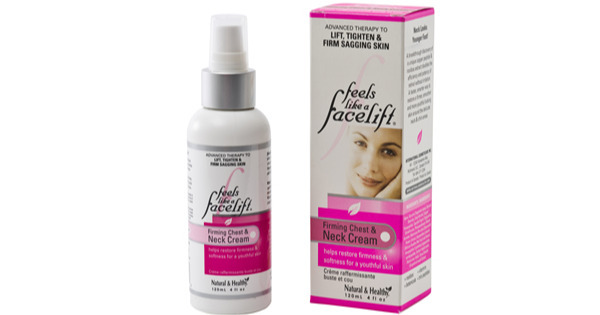 Feels Like a Facelift Firming Chest & Neck Cream 4 fl oz
This item is currently not available. Please check back later.
A breakthrough discovery of a unique copper peptide and rooibos extract doubles the efficiency and potency of retinol without irritation. Herbal Glo Firming Chest & Neck Cream is a faster, smarter way to restore a firmer, smoother and more youthful looking skin around the delicate neck & chin areas.


SIZE
120 ml / 4 fl oz

INGREDIENTS

Aqua, Glycerin (Vegetable base), Glyceryl Stearate, Cetyl Alcohol, Copper Tetrapeptide, Caprylic/Capric Triglyceride, Dimethicone, Phenoxyethanol, Vitamin Acetate, Matricana Recutita (Chamomile) Flower Extract, Aspalanthus Linearis (African Rooibos Red Tea) Leaf Extract, hexapeptide-3 palmitoyl oligopeptide, pentapeptide, Sodium Hyaluronate (Hyaluronic Adid), Citrus Grandis (Grapefruit seed) Extract
Support Contact:
Email: segal@herbalglo.com