FREE SHIPPING + FREE RETURNS
Hi, it looks like you're located in Canada.
Hi, please confirm your shipping country.
Let's make sure you're shopping on the right Navago site.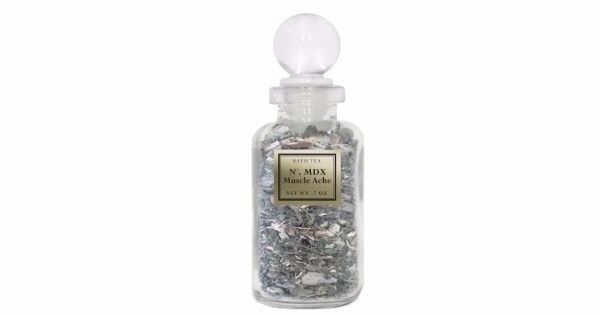 This item is currently not available. Please check back later.
A Bios Apothecary therapeutic blend of dried flowers, nourishing herbs and invigorating essential oils specially formulated to provide soothing relief for sore muscles after exertion.

A therapeutic blend of flowers, herbs, and essential oils that target sore muscles
Provides relief after a workout or physical exertion
Invigorating, herbaceous aroma
Collectible vintage glass apothecary bottle

INDICATIONS

Helps to relieve muscular aches, pains and fatigue.

DIRECTIONS

Fill reusable tea bag (included) with 1 ounce of loose bath tea. Tighten the bag and hang from the faucet, allowing hot water to run through the bag as the tub fills. Submerge the bag in bath water and squeeze to release botanical essence. Soak in infused water for 20 minutes. The bag can be used as a compress on your forehead, temples, chest, or pulse points.

SIZE
3.4 fl oz

INGREDIENTS

Salvia Officinalis (Sage) Leaf, Mentha Piperita (Peppermint) Leaf, Mentha Viridis (Spearmint) Leaf, Rosmarinus Officinalis (Rosemary) Leaf, Tanacetum Annuum (Blue Tansy) Leaf Oil, German Blue Chamomile Oil, Helichrysum Angustifolium Flower Oil, Osmanthus Fragrans (Sweet Osmanthus) Flower Extract, Mentha Piperia (Peppermint) Oil

SPECIFICATIONS

Shipping Weight: 13 ounces
Net Weight: .7 ounces
Bottle Dimensions: 2 x 2 x 3 inches
Bottle Volume: 3.4 fluid ounces
Bottle Type: Clear glass apothecary bottle with glass stopper
Shelf Life: 2 years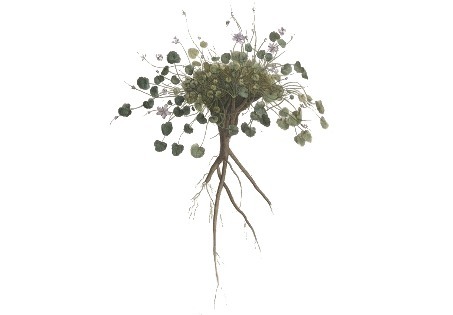 Support Contact:
Email: info@biosapothecary.com