FREE SHIPPING + FREE RETURNS
Hi, it looks like you're located in Canada.
Hi, please confirm your shipping country.
Let's make sure you're shopping on the right Navago site.
This item is currently not available. Please check back later.
Take your ordinary every day shower and turn in into an unforgettable weekly indulgence with Olga's Organics USDA Organic Certified Body Polish. Choose between our incredible citrusy scents of Grapefruit or Orange Dream, reviving scents of Fresh Mint or Chai, or the comforting stress relieving scent of Rosemary.

- Sweet Orange essential oil can help with colds, colic, dermatitis, digestive system, heartburn, tissue repair and wrinkles.
- Grapefruit essential oil can help with cellulite, depression, digestion, fatigue, jet lag, liver problems, migraines and stress.
- Lavender essential oil can help with acne, allergies, burns (cell renewal), indigestion, insomnia, minimizes scarring and -stretch marks.
- Peppermint essential oil can help with arthritis, digestive difficulties, colic, headaches, heartburn and indigestion.
- Rosemary essential oil lowers cortisol which is a stress hormone, therefore, protecting the body from chronic disease.

VEGAN product
At least 99.99% USDA Organic

SIZE
5 oz / 141 g

INGREDIENTS

Cane Sugar*, Raw/Unrefined Shea Butter*, Coconut Oil*, Sunflower Oil*, and a proprietary blend of USDA Organic Essential Oil(s)* and USDA Organic Powders*

*USDA Certified Organic Ingredient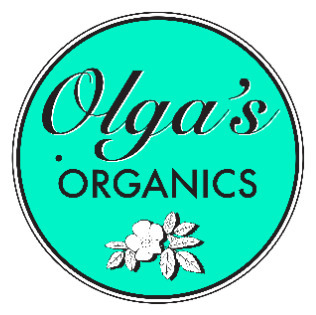 Support Contact:
Email: olga@olgasorganics.com