FREE SHIPPING + FREE RETURNS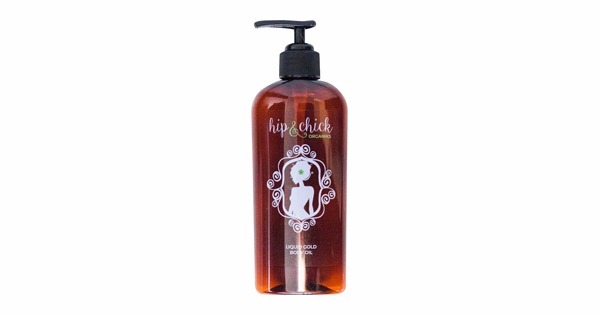 Liquid Gold Bath & Body Oil
$
{{myPrice}}
{{myDecimal}}
$52.00
Limited Quantity
Free Shipping / Free Returns

Hip & Chick Liquid Gold body oil doubles as a deeply hydrating moisturizer, bath & massage oil. With the sweet scent of pikake flower, it is sure to be a treat for the senses!

DIRECTIONS

Apply to the body topically as needed.
SIZE
8 fl oz / 235 ml

INGREDIENTS

Avocado oil, Sunflower Oil, Grapeseed Oil, Vitamin E, Rosemary Extract, Phthalate-Free Fragrance.
Support Contact:
Email: hello@hipandchick.com