FREE SHIPPING + FREE RETURNS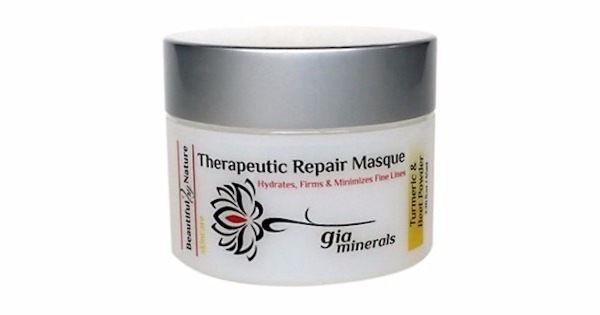 Therapeutic Repair Masque
$
{{myPrice}}
{{myDecimal}}
$42.00
Limited Quantity
Free Shipping / Free Returns

Great for all skin types. It can be especially useful for dry, mature, sun-damaged skin.

This luxurious Gia Minerals Therapeutic Repair Masque delivers the worlds most powerful vitamins. With beet powder, turmeric powder and vitamins B & C, this mask is well-rounded and leaves skin looking more radiant and healthy. At the same time hydrates, firms and minimizes fine lines. Discover the benefits of beet powder- extremely rich in iron, potassium, niacin, copper, vitamin A, vitamin C, folic acid, biotin, niacin, zinc, phosphorus, sodium, calcium, manganese and magesium. Beets provide a natural source of phosphate and copper, which are necessary for the skin to stretch.

Discover the benefits for younger looking skin with topical application of Niacinamide, commonly known as vitamin B3, which has been shown to increase ceramide and free fatty acid levels in skin and to prevent skin from losing water content. It will decrease itching & inflammation, decrease oiliness, alleviate atopic dermatitis, help heal acne-stricken skin, decrease UV-induced skin cancers and help decrease facial pigmentation. Vitamin B5 improves the moisture-retention capacity of the skin and stimulates skin regeneration. Dry skin fortified with vitamin B5 stays supple and elastic for longer than it would, otherwise. It also lends an anti-inflammatory, anti-itching effect.

DIRECTIONS

This fabulous mask comes packed with its own set of nutrient-rich properties that are designed to work with the liquid chosen to activate the masque. It can be used 2 parts powder to 1 part any liquid suitable for hydrating the mask. A thinner mask can be made by adding more liquid, and a thicker mask can be created with less liquid. These masks are designed for immediate use after hydration. The liquid you use is only limited by your imagination (within safe guidelines).
SIZE
2.20 fl oz / 65 ml

INGREDIENTS

Kaolin Clay, Bentonite Clay, Beta Vulgaris (Beet) Powder*, Turmeric Powder*, Ascorbyl Palmitate (Vitamin C Ester)*, Panthenol (Pro-Vitamin B5)*, Niacinamide (Vitamin B3)(*Organic Ingredients)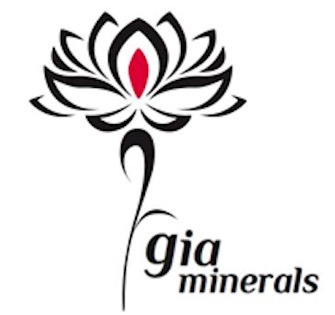 Support Contact:
Email: georgina@giaminerals.com