FREE SHIPPING + FREE RETURNS
Hi, it looks like you're located in Canada.
Let's make sure you're shopping on the right Navago site.
Organic & Mineral Lip Tint & Blush Kit
This item is currently not available. Please check back later.
This Olga's Organics Kit includes their Organic & Mineral Lip Tint and Organic & Mineral Loose Blush.

Organic & Mineral Lip Tints: Let your lips fall in love with this incredibly moisturizing lip tint. Olga's Organics Lip Tints are 77.3% Organic, with extra nutritious ingredients like Shea Butter, Cocoa Butter, Coconut Oil and Candellila Wax, your pout will feel nourished and soft all day. A cross between a chap stick and a lipstick, our lip tints are the perfect meet in the middle option, where you can get amazing nourishment and sassy color to perk up your look.

We also added a USDA Organic Peppermint oil, that provides a tingle on your lips and literally freshens your breath, as the essential oils are known to enter into our blood stream within minutes. Not only are you looking pretty with our lip tints, but you are also getting fresh breath, how handy ;) (VEGAN) 77.3% USDA Organic Ingredients

Organic & Mineral Loose Blushes: The future of makeup is within your grasp. Organic and mineral ingredients working together in synchronicity to enhance your natural beauty. This Olga's Organics blush will give you a vibrant look.

SIZE
Lip Tint - 3 g
Mineral Blush - 0.12 oz / 3.5 g

INGREDIENTS

Lip Tint: Cocos butyric (Cocoa Butter)*, Butyrospemum Parkii (Shea Butter)*, Cocos Oleum (Coconut Oil)*, Cera Candelilla (Candelilla Wax), Micha (Mica),
Essentialis Peppermint Oleum (Peppermint Essential Oil)*.

Mineral Blush: Arrowroot Similae (Arrowroot Flour)*, Mica (powder, spheres and pigments), Magnesium Sterate, Silica.

May contain:
Titanium Dioxide and Iron Oxides.

*USDA Certified Organic Ingredient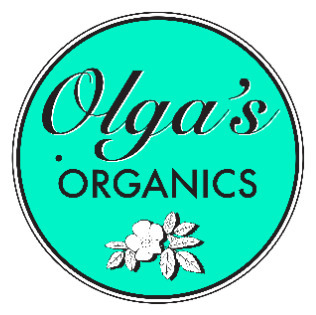 Support Contact:
Email: olga@olgasorganics.com