FREE SHIPPING + FREE RETURNS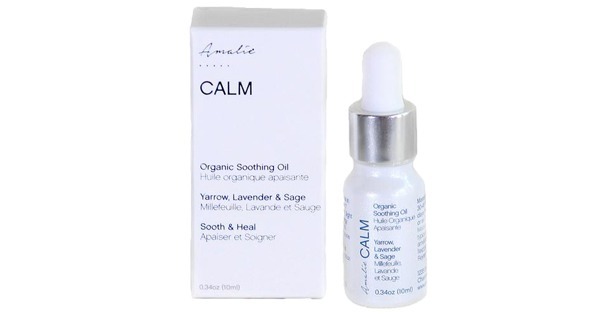 CALM Organic Soothing Oil
$
{{myPrice}}
{{myDecimal}}
$45.00
Limited Quantity
Free Shipping / Free Returns

Amalie Beauty's CALM is a handcrafted organic oil and a natural remedy for reducing redness and irritation associated with eczema, dermatitis and other inflammation or redness.

Yarrow, the main ingredient, exhibits anti-inflammatory properties retorted to the content of flavonoids and sesquiterpene lactones in the material. Yarrow contains a flavonoid called chamazulene that inhibits the production of leukotriene, which causes inflammation signals to occur in the body.

CALM is an anti-inflammatory, calming oil for anywhere and everywhere on the body where one is experiencing inflammation, redness, or general irritation—and it really works.

It's 100% Organic, Cruelty-free, Made in the USA in small batches, Free of Soy, Gluten & Corn.


SIZE
10 ml UV-protected dropper bottle

INGREDIENTS

Organic Jojoba (Simmondsia Chinensis) Oil, Organic Squalane (from organic olives), Organic Yarrow (Achillea Millefolium) flower Extract**, Organic Lavender (Lavandula Angustifolia) Extract**, Organic Sage (Salvia Sclarea) Leaf Extract**, Organic Spearmint (Mentha Spicata) Leaf Extract**, Organic Honeysuckle (Lonicera Japonica) Extract**.
**Denotes handmade fresh ingredient extracts.
Support Contact:
Email: customerservice@amaliebeauty.com