FREE SHIPPING + FREE RETURNS
Natural Mineral Foundation - SPF 20
$
{{myPrice}}
{{myDecimal}}
$32.00
Limited Quantity
Free Shipping / Free Returns

A beautiful formula Infused with the best organic antioxidants, good for the skin, provides a flawless complexion with an all-day coverage, protects from the sun's damaging rays, is also waterproof and leaves the skin looking radiantly fresh.

Gia Minerals foundation provides uniformity, revitalizes and brightens complexion while remaining light weight. Our natural mineral foundation gives you all the flawless coverage you want with a natural finish that won't clump, cake or clog pores while allowing fine lines and wrinkles to diminish. A blend with the most 100% pure natural earth based minerals enriched with super-critical plant extracts leaving skin with a healthy glow.

Healing Ingredients:

Jojoba - Delicate yet very effective acts as a natural skin conditioner and is beneficial due to its moisturizing and emollient properties
Green Tea - A powerhouse antioxidant that allows for a glowing complexion while reducing pore size
Calendula - Stimulates the production of collagen
White Tea - A source of potent antioxidants that provides protection against free radical damage
Rosemary - Refines pores reduces redness great for rosacea

100% Natural Ingredients, Plant Based Organic Ingredients, SPF 20, Blends easily, Gluten free, NO Parabens, NO Talc, NO Bismuth Oxychloride, Non Nano, NO Boron Nitrides.
SIZE
.35 oz / 10 g

INGREDIENTS

Kaolin Clay, Silk Mica, Zinc Oxide, Titanium Dioxide, Sericite, *White Tea, *Green Tea, *Jojoba, *Calendula, *Rosemary, Iron Oxides, Ultramarine Blue (*Organic Ingredients)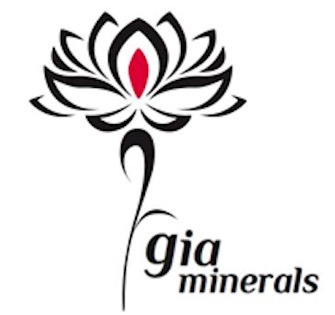 Support Contact:
Email: georgina@giaminerals.com