FREE SHIPPING + FREE RETURNS
Morning Glow - Active Reversal Treatment
$
{{myPrice}}
{{myDecimal}}
$98.00
Limited Quantity
Free Shipping / Free Returns

Amazonia's intense corrective solution that smoothes expression lines and wrinkles for visible results in only minutes, thanks to a 20% concentration of pure, muscle-relaxing amino acid Acetyl Octapeptide-3. Licorice root and horse chestnut lighten dark spots over time, while organic pomegranate extract helps regenerate aging skin. Hyaluronic acid plumps and moisturizes for a more youthful appearance. Amazonian Cupuacu combats free-radicals and is rich in phytosterols, polyphenols, and fatty acids that protect and deliver true healing and restructuring benefits for improved elasticity.

DIRECTIONS

Apply in the morning after Neroli Tonic Treatment - Probiotic Vitamin Toner has dried, and before applying Collagen Stimulus – Firming Moisturizer.
SIZE
30 ml / 1.0 fl oz

INGREDIENTS

Organic Citrus Sinensis (Blood Orange) Distillate (Hydrosol), Organic Aloe (Vera) Barbadensis Leaf Juice, Organic Cananga Odorata (Ylang Ylang) Distillate, Salix Nigra (Willow) Bark Extract, Glyceryl Stearate (EcoCert Approved Emulsifier), Wildcrafted Theobroma Grandiflorum (Cupuacu) Seed Butter, Gluconolactone (EcoCert), Panthenol (Provitamin B-5), Sodium PCA (Humectant Derived of Naturally Occurring Amino Acid Proline), Propanediol (EcoCert/NPA Approved Vegetable-derived/Sustainable/Non-petrochemical/Safe Glycol Substitute), Dimethyl Isosorbide (Vegetable-derived Penetration Enhancer), Cetearyl Alcohol (EcoCert Approved Emulsifier), Sodium Stearoyl Lactylate (EcoCert Approved Emulsifier), Tocopherol (Natural, Non-GMO Vitamin E), Organic Punica Granatum (Pomegranate) Extract, EcoCert Glycerin (Plant-derived), Sodium Hyaluronate (Hyaluronic Acid),
Wildcrafted Astrocaryum Tucuma Fruit Oil, Organic Glycyrrhiza Glabra (Licorice) Root Extract, Organic Aesculus Hippocastanum (Horse Chestnut) Seed Extract, EcoCert Malva Sylvestris (Mallow) Extract, EcoCert Mentha Piperita (Peppermint) Leaf Extract, EcoCert Primula Veris (Cowslip) Extract, EcoCert Alchemilla Vulgaris (Lady's Mantle) Extract, EcoCert Veronica Officinalis (Speedwell) Extract, EcoCert Melissa Officinalis (Lemon Balm) Leaf Extract, EcoCert Achillea Millefolium (Yarrow) Extract, Acetyl Octapeptide-3 (Amino Acid), EcoCert Bisabolol (Anti-irritant from the Candeia Tree), Organic Curcuma Longa (Turmeric) Extract, Glyceryl Caprylate (EcoCert/NPA/NaTrue Approved, 100% Vegetable-derived Preservative), Glyceryl Undecylenate (EcoCert/NPA/NaTrue Approved, 100% Vegetable-derived Preservative), Trisodium Ethylenediamine Disuccinate (Fully Biodegradable Coconut-derived Chelating Agent, Clean Substitute for Tetrasodium EDTA, HEDTA, TEA), EcoCert Alcohol (Less than 1%), Allantoin (Anti-irritant found in Comfrey Root), Xanthan gum (Natural Thickener from Sugar Fermentation).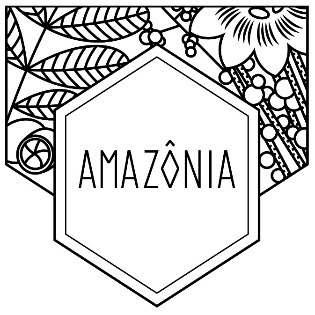 Support Contact:
Email: admin@amazoniaskincare.com