FREE SHIPPING + FREE RETURNS
$
{{myPrice}}
{{myDecimal}}
$28.00
Limited Quantity
Free Shipping / Free Returns

Soothe aching muscles and relieve stress with this Bios Apothecary all-natural blend of Epsom salt minerals and essential oils. Epsom salt (magnesium sulfate) has long been used as a natural remedy for a number of ailments- relaxing the nervous system, easing muscle strain and inflammation, reducing pain and swelling of sprains and bruises, healing cuts and reducing soreness from childbirth, cleansing pores, and drawing toxins from the body. Experts believe that bathing with Epsom salt at least twice a week helps you to look better, feel better and gain more energy.

All-natural blend of minerals and essential oils
Soothe aching muscles and relieve stress
Natural remedy for a number of common ailments
Cleanses pores and draws toxins from the body
Enhanced with lavender and chamomile extracts

INDICATIONS

Magnesium helps to regulate electrolytes in the body, ensuring proper functioning of the muscles, nerves and enzymes. Stress drains the body of magnesium and increases levels of adrenaline. When dissolved in warm water, Epsom salt is absorbed through the skin and replenishes the level of magnesium in the body.

DIRECTIONS

To experience the many benefits of this salt soak, take stress relieving baths twice weekly by adding half a cup to a warm bath and soaking for 20 minutes. Try to rest for about 2 hours afterwards.

SIZE
8 fl oz

INGREDIENTS

Magnesium Sulfate (Epsom Salt), Sodium Bicarbonate (Baking Soda),Lavandula Angustifolia (Lavender) Buds, Lavandula Angustifolia (Lavender) Oil, Anthemis Nobilis (Chamomile) Flower Oil, Citrus Aurantium Dulcis (Orange) Peel Oil, Tocopherol (Vitamin E)

SPECIFICATIONS

Shipping Weight: 24 ounces
Net Weight: 10 ounces
Bottle Dimensions: 3 x 3 x 5.5 inches
Bottle Volume: 8 fluid ounces
Bottle Type: 8oz. frosted glass apothecary bottle with silver foil lined closure
Shelf Life: 2 years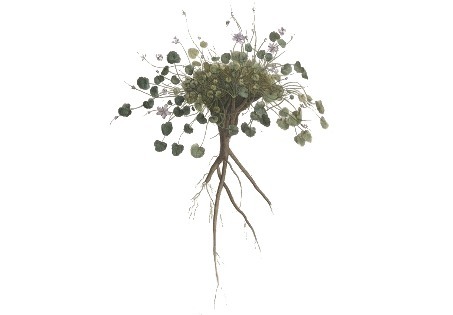 Support Contact:
Email: info@biosapothecary.com