FREE SHIPPING + FREE RETURNS
Hi, it looks like you're located in Canada.
Let's make sure you're shopping on the right Navago site.
Vegan Skincare Sample Kit
This item is currently not available. Please check back later.
Happy Start

Experience happy beginnings with the Double Happiness Starter Kit. You can now sample the entire collection of each product in one convenient package.

Try out the entire collection today for happier skin!

Preserved Only By Nature. Non-GMO and Free Of Parabens, Sulfates, Synthetic Fragrances, and General Toxic Ingredients. Vegan and Cruelty Free.
SIZE
5 g Refine Face Exfoliator
5 ml Refresh Flower Shower Mist
5 ml Restart Face Oil Cleanser
5 ml Restore Face Oil Potion

INGREDIENTS

Refine Face Exfoliator: White Kaolin Clay, Oat Flour, Brown Rice Flour, Olea Europaea (Olive) Oil**, Flax Meal Powder, Kelp Powder, Rose Petals*, Calendula Flowers*, Lavender Flowers*, Rosa Damascena (Rose Otto) Flower Oil*, Lavandula Anguvstifolia (Lavender) Oil*, Citrus Paradisi (Grapefruit) Oil*
*Organic **Certified Organic

Refresh Flower Shower Mist: Rose Damascena (Rose Otto) Flower Water, Jasmine Official (Jasmine) Flower Oil+, Rosa Damascene (Rose Otto) Flower Oil*, Citrus Aurantium Amara (Neroli Flower) Oil, Tantalum Spicatum (Sandalwood) Wood Oil++
*Organic +Social Enterprise ++Sustainably Harvested

Restart Face Oil Cleanser: Cucurbita Pepo (Pumpkin) Seed Oil**, Oryza Sativa (Rice Bran) Oil, Another Biennis (Evening Primrose) Oil**, Cocos Nucifera (Fractionated Coconut) Oil, Jasmine Officinale (Jasmine) Flower Oil+, Rose Damascena (Rose Otto) Flower Oil*, Citrus Uranium Amara (Neroli Flower) Oil, Tantalum Spicatum (Sandalwood) Word Oil++
*Organic **Certified Organic +Social Enterprise ++Sustainably Harvested

Restore Face Oil Potion: Punica Granatum (Pomegranate) Seed Oil, Simmondsia Chinensis (Jojoba) Oil*, Brassica Oleracea Italic (Broccoli) Seed Oil, Rose Rubiginosa (Rosehip Seed) Oil**, Hippophae Rhamnoides (Seabuckthorn) Oil, Jasmine Officinale (Jasmine) Flower Oil+, Santalum Spicatum (Sandalwood) Wood Oil++, Rosa Damascena (Rose Otto) Flower Oil*, Canning Adroit (Ylang Ylang) Flower Oil, Michelin Champaca (Magnolia Leaf) Oil, Schizandra Spenanthera (Schizandra Berry) Oil*, Citrus Uranium Amara (Neroli Flower) Oil
*Organic ** Certified Organic +Social Enterprise ++Sustainably Harvested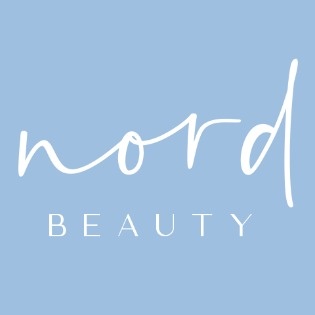 Support Contact:
Email: sonjaflay@gmail.com