FREE SHIPPING + FREE RETURNS
Hi, it looks like you're located in Canada.
Hi, please confirm your shipping country.
Let's make sure you're shopping on the right Navago site.
Gemstone Infused Chakra Balancing Oils
This item is currently not available. Please check back later.
Color, stones and plants all have specific frequency patterns which resonate with the various chakras (energy centers in the body). Bios Apothecary chakra balancing oils are infused with gemstones and essential oils known in the Ayurvedic tradition to clear and revitalize the physical, emotional and spiritual aspects of each respective chakra.

SIZE
.5 fl oz

INGREDIENTS

Root Chakra Blend: Cocos Nucifera (Coconut) Oil, Simmondsia Chinensis (Jojoba) Seed Oil, Oenothera Biennis (Evening Primrose) Oil, Black Tourmaline Gemstones, Olibanum (Frankincense Oil)

Sacral Chakra Blend: Cocos Nucifera (Coconut) Oil, Simmondsia Chinensis (Jojoba) Seed Oil, Oenothera Biennis (Evening Primrose) Oil , Carnelian Gemstones, Ocimum Basillicum (Basil) Oil

Solar Plexus Blend: Cocos Nucifera (Coconut) Oil, Simmondsia Chinensis (Jojoba) Seed Oil, Oenothera Biennis (Evening Primrose) Oil, Tigerís Eye Gemstones, Eucalyptus Globulus Leaf Oil

Heart Chakra Blend: Cocos Nucifera (Coconut) Oil, Simmondsia Chinensis (Jojoba) Seed Oil, Oenothera Biennis (Evening Primrose) Oil, Green Aventurine Gemstones, Pinus Sylvestris (Pine) Leaf Oil

Throat Chakra Blend: Cocos Nucifera (Coconut) Oil, Simmondsia Chinensis (Jojoba) Seed Oil, Oenothera Biennis (Evening Primrose) Oil, Lapis Lazuli Gemstones, Juniperus Communis Fruit Oil

Third Eye Chakra Blend: Cocos Nucifera (Coconut) Oil, Simmondsia Chinensis (Jojoba) Seed Oil, Oenothera Biennis (Evening Primrose) Oil, Amethyst Gemstones, Salvia Sclarea (Clary) Oil

Crown Chakra Blend: Cocos Nucifera (Coconut) Oil, Simmondsia Chinensis (Jojoba) Seed Oil, Oenothera Biennis (Evening Primrose) Oil, Quartz Crystal, Lavandula Angustifolia (Lavender) Oil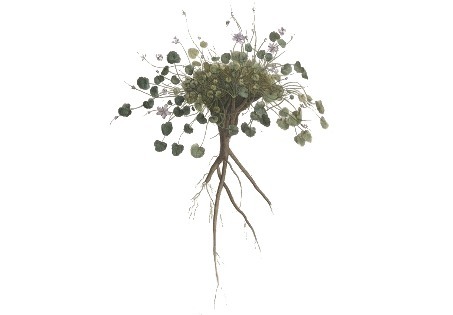 Support Contact:
Email: info@biosapothecary.com