FREE SHIPPING + FREE RETURNS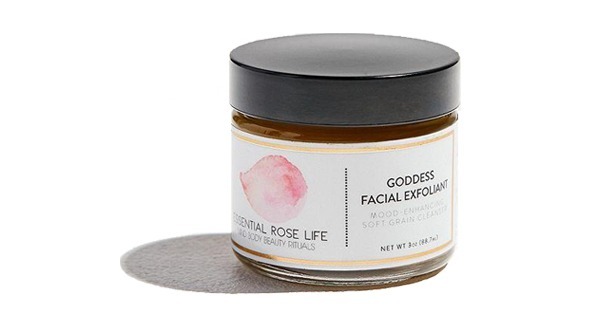 Goddess Clay Facial Exfoliant
$
{{myPrice}}
{{myDecimal}}
$32.00
Limited Quantity
Free Shipping / Free Returns

This very gentle, soft-grain exfoliating facial cleanser by Essential Rose Life returns the skin to its natural radiance and is perfect for all skin types.

Ritual: Stir naturally separated parts. Scoop with dry fingers. Gently massage in a circular motion into damp face and neck. Use a warm wash cloth to wipe off exfoliating grains. Allow remaining oil to absorb into the skin. Use at least 2-3x weekly.

Mood / Mantra: vibrant, restored: "I reveal the Queen I am within."

SIZE
1 oz

INGREDIENTS

White Clay (Kaolinite), Rose Clay (Kaolinite), Oat Flour (Avena sativa), Rosehip Seed (Rosa canina) Powder. Essential oils of Rose Geranium (Pelargonum graveolens) and Bulgarian Rose Absolute (Rosa damascena)

Ingredient Highlight:

- White Clay is the most mild of the clays and great for all skin types. The powder gently detoxifies, purifies and cleanses the skin.

- Rosehip Seed Powder and Oat Flour soothe, restore and gently exfoliate inflamed and irritated skin and promote skin-cell regeneration.

- Evaporated Cane Juice is a very fine, non-abrasive grain cane sugar that gently exfoliates without tearing the skin. It restores the skin's natural acidic mantle, which is responsible for a healthy, youthful and hydrated complexion.

- Jojoba Seed Oil hydrates and detoxifies the skin.

- Damascan Rose and Rose Geranium essential oils hydrate and tone the skin while promoting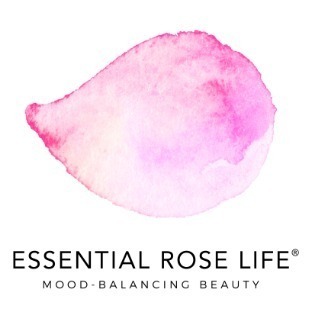 Support Contact:
Email: hello@essentialroselife.com