FREE SHIPPING + FREE RETURNS
Hi, it looks like you're located in Canada.
Hi, please confirm your shipping country.
Let's make sure you're shopping on the right Navago site.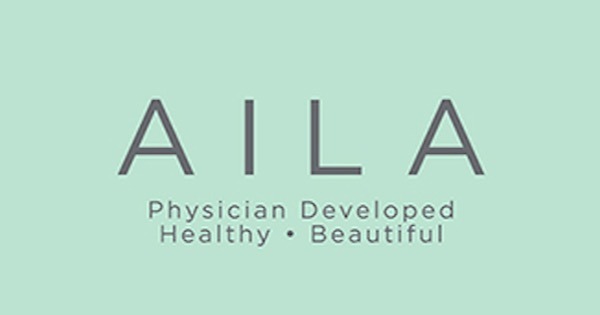 AILA Cosmetics
Support Contact:
Email: hello@ailacosmetics.com
Beautiful Nails. Colorful Stories.

We think of our nails as hard and impenetrable. But they're actually porous and can absorb many of the chemicals in the nail products we use.

For years, women were coming to Podiatric Surgeon Dr. Cary Gannon's practice with horribly damaged nails. What did they have in common? They all used commercial nail polishes and removers.

Determined to right this preventable wrong, Dr. Cary developed her extensive line of natural nail care products. AILA ('eye-luh') nail lacquers are manufactured without using the eight most toxic ingredients generally found in commercial nail lacquers. You know the ones – they all have names we can't pronounce AND give off those nasty, noxious odors.

AILA natural nail lacquers have a lovely consistency and are available in a range of fun and trendy colors. They're also chip-resistant, super shiny and long lasting, they don't smell bad and best of all they're not harmful.

AILA 3-IN-1 Nail Color Remover is 100% plant-based. Made with pure, naturally anti-microbial and anti-fungal Argan Oil, 3-IN-1 treats and conditions your nail beds and cuticles and also prevents bacterial growth.

Consisting of removers, conditioners, base coats, top coats and natural nail polishes, the AILA line promotes healthy nails without sacrifice – stylish, stunning, sensational, and non-toxic.

OUR SELECTION OF

AILA Cosmetics

PRODUCTS