FREE SHIPPING + FREE RETURNS
Hi, it looks like you're located in Canada.
Hi, please confirm your shipping country.
Let's make sure you're shopping on the right Navago site.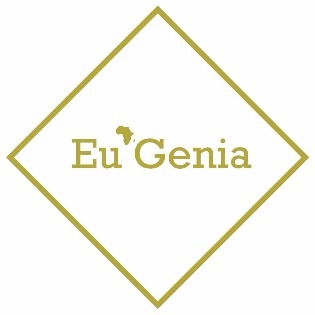 Eu'Genia Shea
Support Contact:
Email: sales@eugeniashea.com
Relying on Mom's decades-long association with the Global Shea Alliance and her experience working with shea producers in Ghana, a mother and her daughter created a venture that is cooperative, sustainable and rewards the producers at the source. This is Eu'genia Shea.

At the core of the business is the collaboration with hundreds of farmers and thousands of pickers who grow and harvest the tree nuts using organic methods, adhering to the standards developed by the Global Shea Alliance.

Committed to their high quality standards and the integrity of their supply chain, Eu'genia Shea creates moisturizers that are made with the finest raw ingredient available, and all have a minimum concentration of 80% pure shea. The remaining 20% is comprised of three oils: shea, moringa and baobab as well as small amounts of natural grapefruit or lavender essential oils for scent.

Eu'genia Shea has broad appeal – Moms-to-be, babies, mature women and all of us with dry winter skin or sun-scorched summer bodies – and can be safely applied to our face, feet, body and even our hair. And guys will like it to soften their callouses…

From sustainable farming to hand-filled tins, Eu'genia Shea has you covered.